I've been working with VMware for a number of years now and I'm sure many of you would agree the snapshot feature is very useful, I know for myself it has got me out of a sticky situation after a failed software update.
In the past I have known virtual machine run from snapshots for weeks without knowing, this can be due to failed backups or someone not writing the snapshot back when they've finished performing an upgrade.
By default there is no alarm definition to notifiy you of a machine running from a snapshot.
I will guide you the process of creating this custom definition:
Open your vSphere client and connect to your vCenter server and select the Host and Clusters.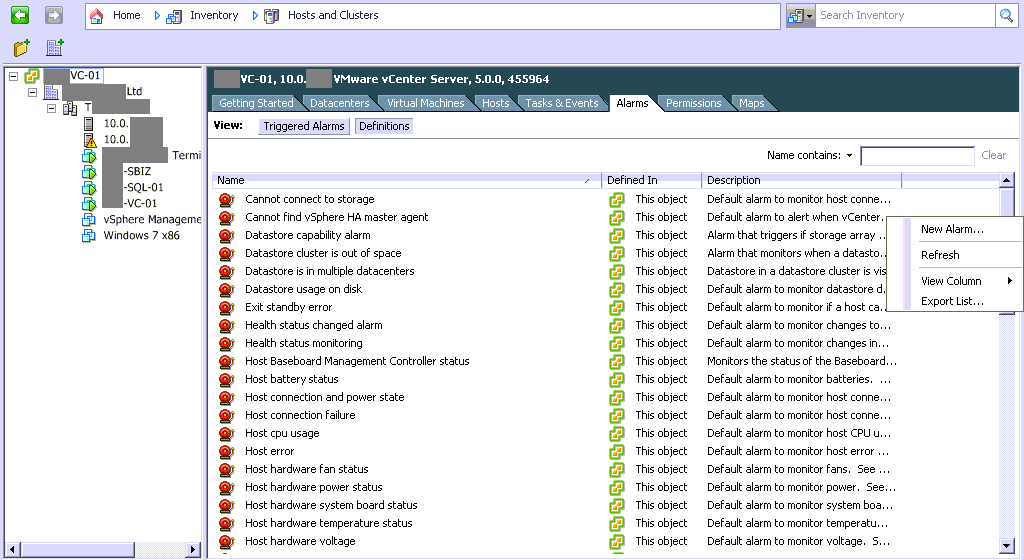 Right click and select 'New Alarm'.
Enter a relevant name for the alarm and select the monitor type as 'Virtual Machines'.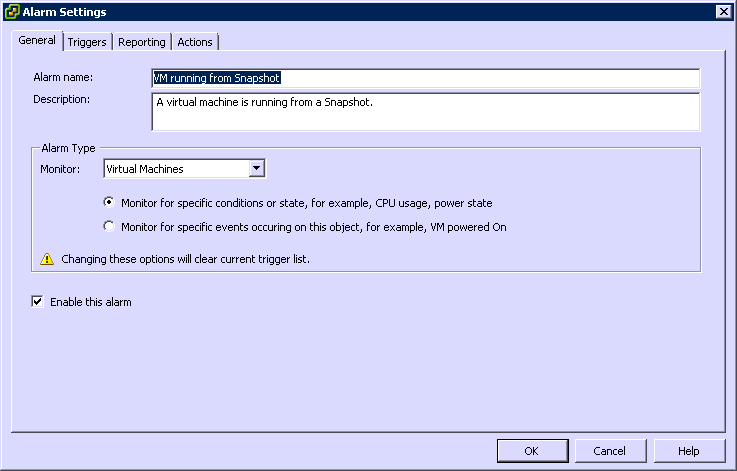 Select the 'Triggers' tab, select 'Add' and from the drop down list select 'VM Snapshot Size (GB)', the condition should be 'Is above', warning must be '1' and alert must be '2'.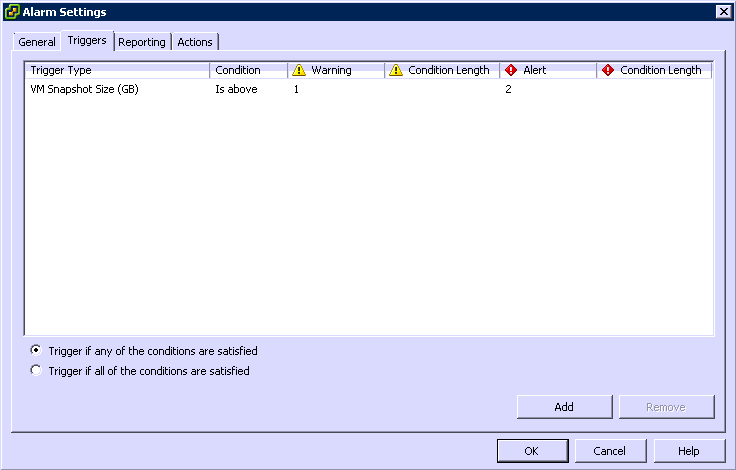 Select the 'Actions' tab, and assign your notifications. I setup an email alert however I set the repeat actions to 1440 minutes (24 hours) as I didn't want to get bombarded by emails from vSphere.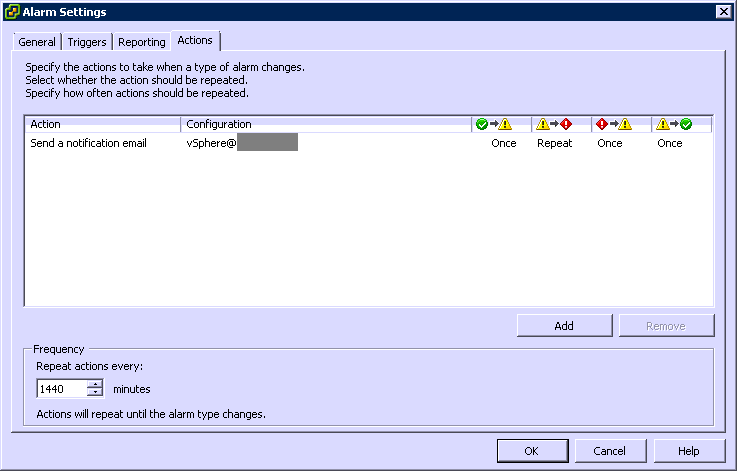 There you have it, your all setup for your Snapshot noifications.